A couple of weeks ago I was fortunate enough to be invited along to tour the Liquid Logic Kayak manufacturing plant. Getting to see up close the techniques that they use to make their boats was really amazing. And then we got to see the testing lab.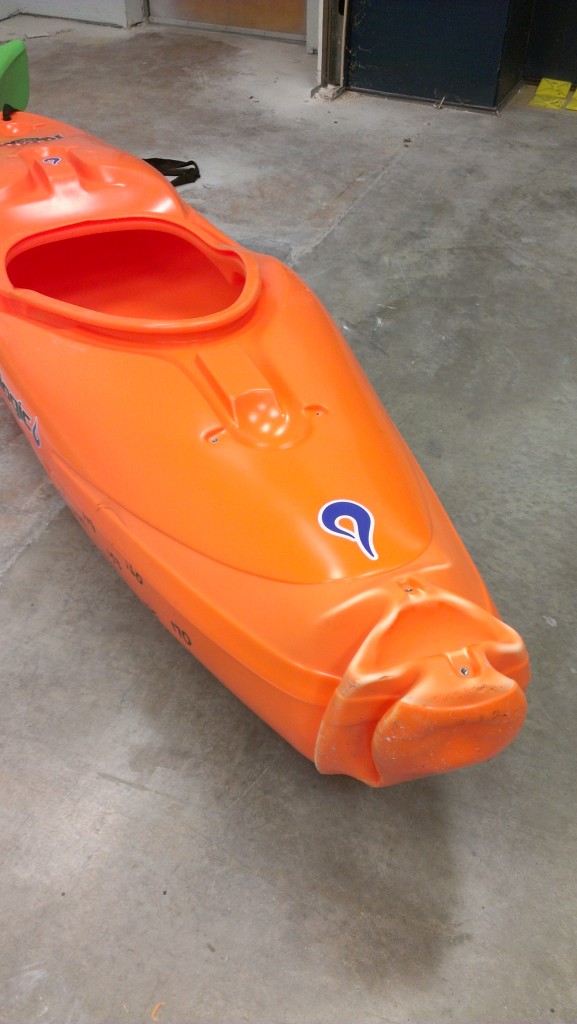 This kayak was filled with water and dropped on it's bow from a height of 20 feet. For whitewater boaters such as myself, this is a comforting sign. Not only did the boat crumple in a controlled manner, it didn't loose it's water tight integrity, insuring that should you have such an incident occur as you are kayaking, you won't have to worry about a sinking boat as well.
Liquid Logic said that they had video of their testing and would be posting it soon, so for now check out some of their other "testing" methods.
Security Bar Testing: http://youtu.be/12ZQ3j9HN_w
Sledge Test: http://youtu.be/pSc70bl-B7Y